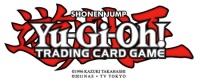 We caught up with Konami Vice President Card Business Yumi Hoashi at Gen Con to talk about the TV support for Konami's recent addition to its organized play portfolio, the event itself (see "'Yu-Gi-Oh!' Day and Demo Day"), and other Yu-Gi-Oh! organized play news.
Can you talk about the TV advertising you did for Yu-Gi-Oh! Day, where you did it, and how the timing related to the event itself?
We ran a campaign for the
Yu-Gi-Oh!
Demo Day portion of the event, where select participating stores would run demos for new players, as a way to entice new players into the stores. We started running TV advertising a week out on Nicktoons in the U.S. and YTV in Canada. We also ran some Web advertising as well, running the same commercial as pre-roll on Addicting Games and Hulu, and on some of the partner sites of the TV networks, too.
Have you ever advertised an organized play event before?
This was the first time we did an organized play event.
In the past you've done product advertising. We did you decide to advertise OP this time?
It was a completely new initiative for us, and we wanted to make sure that we'd actually get new players into the stores, so we wanted to drive foot traffic to our OTS's [Official Tournament Stores].
What's your evaluation of the first Yu-Gi-Oh! Day event?
We've received some wonderful feedback that this was the best new-player-driven event that store owners have experienced, which was one of our goals! However, we also realize that the event suffered due to lack of advance notice. Having said that, overall player and store feedback that we have received so far has been really positive, so yes, we believe it was a great success. We're still going through the reports from the participating stores, but at least 3/4 of the stores participating had new players.
Do you plan additional Yu-Gi-Oh! Days? If so, when?
Based on the feedback received, of course we'll hold other
Yu-Gi-Oh!
Days. We're evaluating on the timing and frequency right now.
What changes will you make to the program, if any?
We're soliciting feedback from participating stores right now, so it's too early to say, but you can rest assured that we'll learn from the mistakes of this first one and improve on it greatly on our second one. Everything we do is a learning process, not just for us, but for our Official Tournament Stores. We believe that Organized Play needs to evolve as the brand evolves. I like to think that every program that we run, be it our World Championship Qualifier that we held in Chicago 2 weeks ago that had more than 2,000 players as an invite-only event, or our upcoming World Championship in Las Vegas next weekend, or our traveling premier event--the
Yu-Gi-Oh!
Championship Series, or Regional Qualifiers that our Official Tournament Stores host for us, improve each time they are run.
You have a new U.S. champion?
We just held the
Yu-gi-oh!
World Championship 2013 in Vegas. In the main event we had 26 players from 15 different countries. Second place was David Keener from the United States, I think that was the highest placement for the U.S. in all the of the world championships that we've held in the past.
And on the Dragon Duel side, which is for kids born in the year 2000 or later, we have a new U.S. champion, Oliver Tomajko. It's our second annual Dragon Duel World Championship, but it's our first U.S. Dragon Duel winner. So we're very excited.