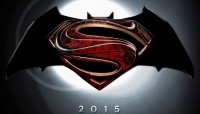 The Michigan Film Office has announced that Warner Bros. plans to begin production on the "
Batman vs. Superman"
sequel to
Man of Steel
in Michigan during the first quarter of 2014. While the
Man of Steel
sequel does not yet have a formal title, plans are well underway to begin shooting in Detroit and elsewhere in Michigan sometime during the first three months of 2014.
The Film Office's
press release
indicates that the State of Michigan will provide $35 million in tax credits for the production, which is expected to spend $131 million in the state and hire at least 406 local workers. This deal is a bit better for the State than the one it struck with Disney to shoot Sam Raimi's
Oz: The Great and Powerful
in Michigan. Disney ended up spending about $105 million in the State and received $40 million in tax credits.
Zack Snyder is writing the screenplay for the
Batman vs. Superman
film with David Goyer. Henry Cavil, Amy Adams, Laurence Fishburne, and Diane Lane will reprise their roles from
Man of Steel
, while Ben Affleck will play Batman. Affleck's ascension to the cowl created a backlash from fans, though the outrage appears to have lessened as more Hollywood figures such as Joss Whedon have spoken out to defend the casting of Affleck as the Dark Knight (see "
Petition to Dump Affleck
").