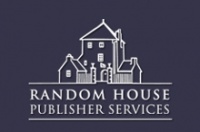 Dark Horse is moving its book distribution to Random House Publisher Services, from Diamond Book Distributors. The new multi-year sales and distribution agreement between Dark Horse and RHPS, a division of Random House LLC, will take effect June 1, 2014.
Dark Horse has been with DBD since 2002, when it moved there after LPC, its former distributor, entered bankruptcy protection (see "
Dark Horse Finally Chooses a Book Distributor
").
Dark Horse Publisher Mike Richardson explained his decision. "The decision to move the book market portion of our business was very difficult," he said. "Diamond Book Distributors, our current book market distributor, has been a great partner for us for nearly a decade, but now it's time for a new approach, one we think helps us as we expand our prose and general book categories in traditional bookstores. While we are moving a portion of our business, we know that Diamond will continue to be a strong and valuable partner in the comics specialty market."
The importance of non-graphic novel titles has grown for Dark Horse with the success of its videogame tie-in titles;
Legend of Zelda: Hyrule Historia
had an initial print run of 400,000 copies (see "
Dark Horse Has the #1 Book in America
"). But Dark Horse also has strength in graphic novels, especially with its
Avatar
and
Star Wars
titles.
DBD represents Image Comics, IDW Publishing, Oni Press, Top Shelf, Udon, and over 60 other companies to the book trade.