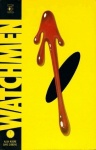 New York Comic Con News:
DC Comics has announced that an extensive list of its graphic novels, including classics like
Watchmen
,
The Dark Knight Returns
, all ten volumes of
Sandman
,
American Vampire
, and lots of other key
Superman, Batman
, and
Vertigo
titles, will now be available in digital form from comiXology and Google Play. This is the biggest move that DC has made in digital distribution of its extensive graphic novel backlist since it made 100 of its top GNs available via Amazon's Kindle Fire (see "
'Watchmen' on Kindle
") two years ago, an action that led Barnes & Noble to pull those titles from the shelves of its bookstores (albeit temporarily).
Other digital announcements made in conjunction with the New York Comic Con include a decision by Ape Entertainment to make its graphic novels and comics available via comiXology, and an agreement between comiXology and Viz Media Europe and its French subsidiary KAZE that will see KAZE's extensive library of French language manga content also available via comiXology.
Disclosure: ICv2 has a business relationship with comiXology as a representative for its Retailer Tools; ICv2 CEO Milton Griepp also serves on the board of comiXology.