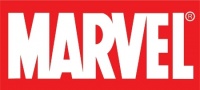 The success of
Marvel's Agents of S.H.I.E.L.D
., which recently received a full season order from ABC (see "
'Agents of S.H.I.E.L.D.' Picked Up For Full Season
"), has evidently fueled developments of other small screen projects at Disney's Marvel Studios including a potential series based on the "Agent Carter" short film (see "
An Agent Carter TV Series From Marvel
").
Now
Deadline
is reporting that Marvel Studios is engaged in a major project that will include 4 drama series and a miniseries, a massive package of 60 episodes. According to Deadline, Marvel plans to offer this package to a content-hungry cable nets, digital services, and VOD providers. Sixty episodes is a big commitment, and this sort of package is pretty unprecedented in Hollywood, but there is plenty of luster on the Marvel brand right now, and Marvel could potentially offer to integrate the four series, which would likely take place in the Marvel Universe, and offer occasional guest shots from its more prominent characters.
Deadline states the project "is in very early stages with little talent attached," so it may never come to fruition, but the mere fact that such a project is under consideration speaks volumes about the current voracious competition for content in a world where a hot cable series can easily top most network offerings (see "
No Stopping 'The Walking Dead'
"), where subscription services like Netflix revive long-cancelled, but beloved TV series (
Arrested Development
), and where Marvel has one of the hottest brands going on both the big and little screens.