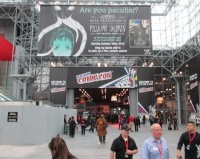 Here's the story of New York Comic Con in pictures, beginning with the Thursday preview night. The show is now as big as San Diego Comic Con (see "
NYCC as Big as San Diego Comic Con
"). To see the Friday photos, go to
Part 2
and
Part 3
.
NOTE: Any image can be clicked for a larger view.
The main entrances to the exhibit hall before opening on Thursday, with a gigantic Yen sponsorship for
Miss Peregrine's Home for Peculiar Children: The Graphic Novel
dominating the space.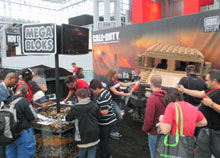 MegaBloks, taking a different direction from Lego with its licenses, here promoting its
Call of Duty
sets.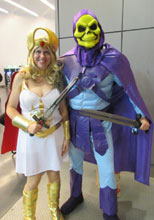 She-Ra, hanging with Skeletor.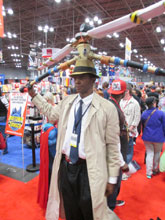 Inspector Gadget had to hang on to his gear while navigating the floor to avoid banging people in the head.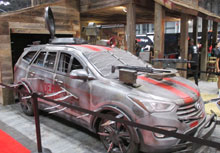 The Walking Dead
exhibit went vehicular.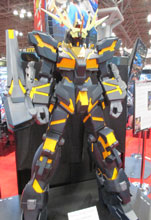 Gundam--
promoting the
Mobile Suit Gundam Seed Remaster Project
.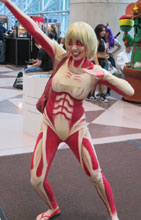 Showing no skin!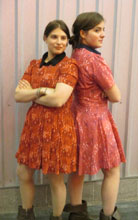 A matching pair, back to back.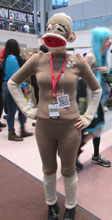 Sock Monkeys come in both genders.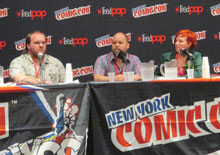 Zero Charisma
star Sam Eidson and directors Katie Graham and Andrew Matthews answered questions after the Thursday night screening of the film, which is getting a limited theatrical release by Nerdist and Tribeca. That's a long way to go for a film funded for $25,000 on IndieGoGo.
Click here
for Part 2.