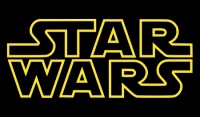 Tweets from Lucasfilm Story Group members Leland Chee and Pablo Hidalgo have been discussing the new world order with regard to
Star Wars
canon, revealing a significant shift in strategy. In the past, movie canon had precedence over any storylines, characters, or other elements from other sources, even when it was a carefully coordinated transmedia event anchored by a game from Lucasfilm sister company LucasArts (see, for example, "
'The Force Unleashed'
").
Chee tweeted that "Star Wars Canon is now determined by the Lucasfilm Story Group." Asked whether that meant that the new Star Wars comics will be considered canon, or that they could still be contradicted by the movies and TV shows, Chee said, "Story Group has a hand in all facets of Star Wars storytelling, including movies, TV, games, and publishing."
And asked whether the goal is to dispose of the hierarchy (in which movie continuity took precedence), Chee said, "That's definitely a primary goal of the Story Group."
Bringing the comics in house (see "
Marvel Gets 'Star Wars'
") could make it easier to create a single continuity across all expressions of the property. Outside licensees such as Fantasy Flight Games (see "
Second 'Star Wars RPG' Adventure
") will undoubtedly also be impacted by the new strategy.
In general, the change appears to raise the importance of the stories developed in other media, requiring a closer coordination with the movies, which pull the money train.