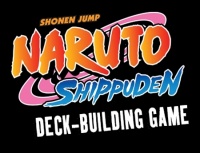 Cryptozoic Entertainment will release the
Naruto Shippuden Deck-building Game
in summer 2014. Cryptozoic and Viz Media are currently running an online poll to choose the final four characters that will be added to the game.
Based on Cryptozoic's Cerberus Engine (also used in the
DC Comics Deck-Building Game
and
The Lord of the Rings Deck-Building Game
), the
Naruto Shippuden Deck-building Game
allows fans to play as Naruto or one of his comrades. Players battle S-rank criminals while exploring lands in a quest to become the greatest ninja, powered by Chakra--the game's source of energy (though the main resource of the game remains Power- like other Cerberus Engine games). Players gain abilities, add allies, earn equipment, build chakra, and master new techniques as they defeat as many Archenemies as possible.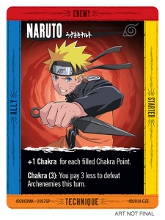 The box contains 111 main deck cards (12 Archenemy cards, 36 Punch cards, 12 Hand Sign cards, 15 Kick cards, 20 Weakness cards, 16 Vulnerability cards), 7 oversized character cards, and a rulebook. The game is for 2 – 5 players, ages 15 and up, and plays in 30 – 45 minutes. MSRP is $40.00.
Cryptozoic and Viz are running the fan poll on the
Shonen Jump
website from January 14 – 20 to allow fans to choose one of 10 secondary characters (including Lee, Shikamaru, Killer Bee, Sai) to be included in the game as playable avatars.