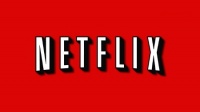 Netflix and its streaming brethren are beginning to pass comparable TV channels by important measures, and as a result have the potential to be the biggest drivers of merch sales.
Netflix has passed many pay and free cable channels in revenues, according to a Moffet Nathanson research note reported by
Re/code
. The streaming service already generates more revenue than AMC Networks, Starz, Showtime, and Scripps Network, and is closing on Discovery. It's still trailing HBO (Netflix had $3.5 billion in sales vs. $4.9 billion for HBO last year), but is getting closer.
Netflix isn't as profitable as HBO or other pay channels, but in some ways it has a closer relationship to its customers. Rather than being sold by an intermediary such as a cable company, which bundle cable channels into groupings, Netflix collects money from each of its 44 million customers.
Streaming is also having an impact on kids viewing, according to a new study by market research firm Smarty Pants and reported on
KidScreen
. The firm ranks YouTube as the second-highest rated network for kids, just behind Nickelodeon and ahead of Disney Channel; and find that Netflix is the fastest-growing kids channel, and is just behind Cartoon Network.
Hulu is also building a kids programming portfolio, but it lags Netflix in importance. As recently as a few years ago, retailers could look at broadcast and cable TV on the one hand, and at theatrical and home video release for films on the other, as the big drivers of merchandise sales. But as Internet delivery of video content grows, it is supplementing, replacing, and enhancing TV and home video distribution and is growing in importance as a merchandise driver. So now, in order to understand and predict demand fluctuations for merchandise, retailers need to be aware of the programming that's hitting key streaming distribution channels such as YouTube, Netflix, and Hulu for broad selections, and Crunchyroll and FUNimation for anime.
Anime is one place where streaming already appears to have passed TV in importance. Viz Director of Sales and Marketing Kevin Hamric told us that he believes that's the case for anime (and for driving manga sales, see "
Streaming, Media Drives Manga Sales
"). And Random House Distribution's Dallas Middaugh, who handles Kodansha USA's distribution, told us that the streaming
Attack on Titan
anime was what was driving sales on the manga to new highs in North America (see "
Kodansha Readies More 'Attack on Titan' Titles
").
If current trends continue, streaming will also soon pass TV in other categories, beyond anime, as well.