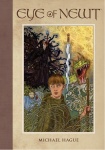 Dark Horse Comics announced it will be releasing legendary illustrator Michael Hague's first comic periodical project, the miniseries
Eye of Newt,
beginning in June.
Hague is well known for his intricate and realistic artistic style, though primarily for children's fantasy books including
The Wind in the Willows, The Wizard of Oz, The Hobbit, The Tale of Peter Rabbit
and the works of Hans Christian Andersen. In 2008, he released his first graphic novel,
In the Small,
through publisher Little, Brown Books for Young Readers.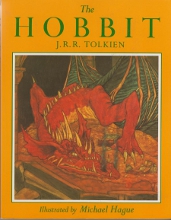 The first issue of the four part miniseries will release on June 18th. When young wizard's apprentice Newt undertakes a quest, he meets a myriad of creatures great and small, and learns a dark secret that will affect his destiny.