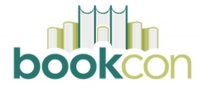 Positioning the event as "where storytelling and pop culture collide," ReedPOP, the organizer of New York Comic Con, Star Wars Celebration, and PAX East, among others, will host BookCon, a one day event in late May at the Javits Center in New York City. The event will overlap with long-running trade show BookExpo America, also at the Javits.
Consumer tickets are $30 for the show, which promises "Q+A's with the hottest talent, autographing sessions, storytelling podcasts, special screenings, literary quiz shows and so much more."
Celebrity guests announced to date include John Grisham, Amy Poehler and Martin Short, and the ubiquitous Stan Lee, spanning the range from bestselling author to media celebrities to cultural icon.
It's an interesting move, as ReedPOP tries to carry the sheen of its world-spanning pop culture shows to the book business, which despite the recent impact of technology, still feels a little dusty in comparison to the media-heavy segments where ReedPOP made its bones.
BookExpo America, run by ReedPOP parent Reed Exhibitions, has long brought publishers together with independent booksellers, chain buyers, and librarians, but in recent years has focused on rights and other aspects of the business as well, as the number of book retailers shrinks. The show has offered some opportunities for consumer participation recently, but this is a bigger bet on ReedPOP's ability to generate something akin to fandom for a book event.
ReedPOP is finding new ways to grow in New York now that it's maxed out the Javits Center with New York Comic Con (see "
NYCC as Big as San Diego Comic-Con
"). The company also recently announced a comics-only event for the summer (see "
ReedPOP Plans Comics-Only Show
").