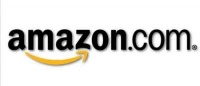 Barnes & Noble is selling Hachette graphic novels from its website at effective discounts of 54% to 57% off, taking advantage of Amazon's war with Hachette Book Group to grab market share. Most of B&N's over 250 Yen manga volumes are listed at discounts of 35% with a buy two-get one free promotion that brings the effective discount to 57% off. And the Little Brown
Tintin
volumes are listed at a 30% discount with the buy two-get one free promotion, or an effective discount of 54% off. Freight is free on purchases over $25.
Barnes & Noble is aggressively pricing Hachette books across the board, as has been the case since the beginning of this war, graphic novels are simply one small part of larger moves by the retailers. Amazon has cut discounts and availability on Hachette titles (see "
Marvel, Yen Caught in Amazon-Hachette Crossfire
"), and stopped taking pre-orders on upcoming Hachette releases (see "
Amazon-Marvel Truce
"), in a battle over terms. Amazon is asking for improved terms, and Hachette is balking. It looks like the war may go on for a while (see "
Amazon Digging in for Long War with Hachette
").
If that's the case, consumers (and the occasional retailer shopping for a bargain) may have an opportunity to buy Hachette graphic novel titles at large discounts for an extended period.