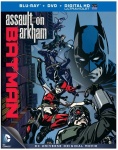 Amazon has opened a second front in its war with suppliers over terms; it has removed the preorder buttons on most Warner Home Video titles, including those from WHV distribution client VIZ Media. Amazon is already embroiled in a long-running dispute with book publisher Hachette Book Group, in which it's delaying restocks on backlist, cutting discounts, and pulling preorder buttons on Hachette titles, including those from Yen Press (see "
Amazon Digging in for Long War with Hachette
").
The tactics used in Amazon's fight with Warners are more limited than those in its battle with Hachette; at this point pulling preorder buttons is the only visible sanction being used by the online giant. Affected titles include geek films such as
300: Rise of an Empire
;
Doctor Who
titles, DC tie-ins such as
Batman: Assault on Arkham
(see "
Warners Will Connect DC OVAs
"), and some Cartoon Network titles (
Teen Titans Go: Couch Crusaders Season 1--Part 2
and
Regular Show Season 3
are affected,
Regular Show: Rigby Pack
is not).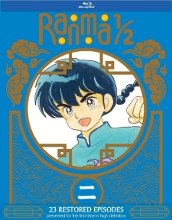 Also entangled by the dispute is Viz Media, a Warner Home Video distribution client (see "
WHV to Distribute VIZ Media Anime
"). Amazon is not taking preorders on upcoming Viz titles
Ranma ½ Set 2
,
Naruto Shippuden Uncut Set 19
, and
Pokemon: Black & White Rival Destinies Set 3.
This is similar to the situation with Hachette; Amazon was applying the same sanctions to Hachette distribution client Marvel that it was to Hachette titles. Marvel was later exempted from the war (see "
Amazon-Marvel Truce?
").
The company has made no public statement about its dispute with Warners.
Amazon is apparently taking investor demands for a greater focus on profits seriously, taking on two of its largest content suppliers in a war of attrition. Whether these two companies were chosen as examples for the rest of Amazon's suppliers, or have unique situations that led to the dispute, Amazon is clearly not afraid to use its market power to extract better terms from its suppliers.