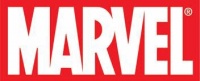 Marvel has settled its long-running litigation with the heirs of Jack Kirby, one of the two most important creators (along with Stan Lee) in Marvel history, according to
The Hollywood Reporter
. Terms of the settlement were undisclosed at this time.
The case had been appealed to the Supreme Court by the heirs' attorney Marc Toberoff, who had assembled an impressive array of friendly filings in his effort to get the Supremes to hear the case (see "
Amicus Briefs for Kirby Mounting
"). Marvel had originally not even bothered to respond to the appeal, apparently believing that the likelihood of the Supreme Court taking the case was very low, but the Court ordered Marvel to respond, which it had done (see "
Marvel Pushes Back in Kirby Case
").
The appeal was of an Appeals Court ruling against the heirs (see "
Appeals Court Rules Against Kirby Heirs
"), which put Marvel in a superior negotiating position with the heirs. If the Supreme Court had refused to hear the case, the appeals route was done, or at least extremely difficult from that point forward.
The court battle began in 2010, when Marvel sued the heirs to invalidate the copyright termination notices the heirs had sent to Marvel and other companies (see "
Marvel Sues Kirby Heirs
").
This settlement brings two important benefits to Marvel and its parent Disney. One is that the uncertainty of the rights battle is now over, eliminating the specter of losing control of some of its key properties if the case had gone against it. And the second is that a major public relations problem for Marvel has been turned around; the Kirby case will no longer be a negative, high profile symbol of Marvel's treatment of its creators.
If the financial settlement is material to Disney's financials, at least some elements will have to be disclosed at some point, so we look forward to getting more information as time goes on.
Marvel settled with Joe Simon, another important creator in its history (primarily as co-creator of Captain America), back in 2003 (see "
Marvel Settles Captain America Suit
").
Time Warner subsidiary DC, on the other hand, has chosen to rely on the courts rather than settling with the heirs of its two most high profile creators; it appears to have won in its long-running litigation with the heirs of Superman co-creators Joe Shuster (see "
Shuster Heirs Lose Again
") and Jerome Siegel (see "
DC Owns Superboy
"), although appeals are still possible.