The 14th annual Free Comic Book Day will be May 2, 2015, and Diamond has released the Gold Sponsor Book List. Free Comic Book Day Gold Sponsor titles are weighted toward media tie-ins for younger readers again for 2015, a trend that celebrates the event's goal of introducing new readers to comics. Like last year's list, there are 12 title offerings, though this year there will only be a total of 50 comic choices, as the Silver Sponsor list has been reduced this year to 38, from 48 last year (see "FCBD 2014 Gold Comics Announced"). The 38 Silver books will be announced next Wednesday, December 17.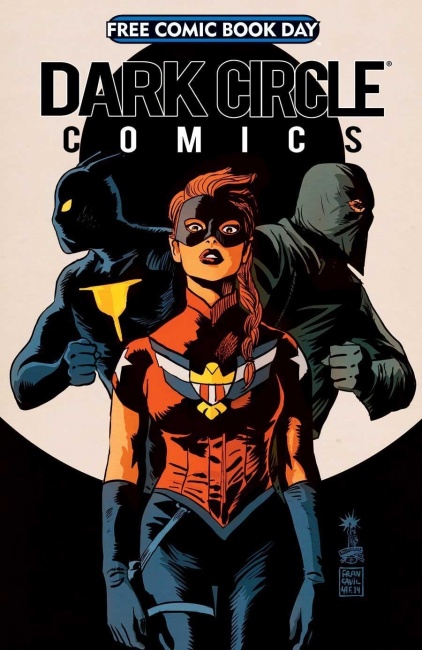 Archie Comics will be releasing a special
Dark Circle Comics Preview
, which will include sneak peeks at the Shield, Black Hood, and The Fox.
(Click any image for larger view.)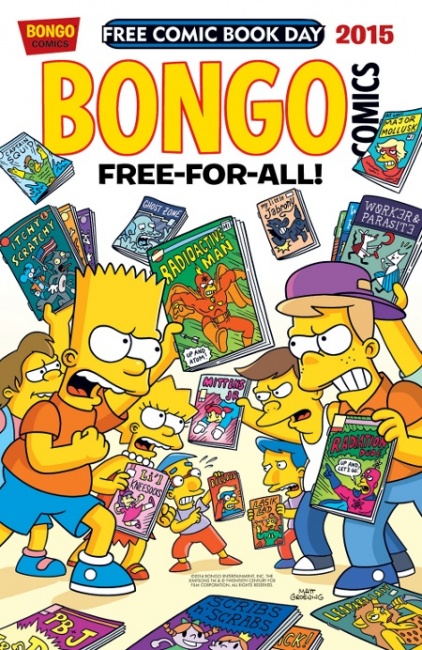 Bongo Comics is offering another edition of
Bong Comics Free-For-All!,
which will star
The Simpsons
cast: Bart brings one of Professor Frink's recent discoveries to school, Lisa finds a doorway to an ancient past, Comic Book Guy gets a hip new girlfriend, and more.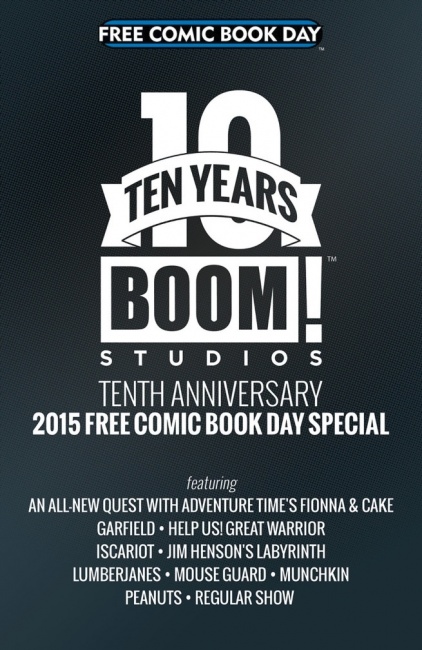 BOOM! Studios will celebrate its 10th Anniversary in 2015, and so is offering a short story collection with offerings from its various lines collected in the 32-page
BOOM! Studios Tenth Anniversary
. There will be tales from
Mouse Guard, Jim Henson's Labyrinth, Garfield, Peanuts, Regular Show,
as well as a new
Adventure Time with Fionna & Cake
story among others.
United Plankton Pictures has another edition of
SpongeBob Freestyle Funnies
this year, featuring a 22-page story by Graham Annable (
Grickle
).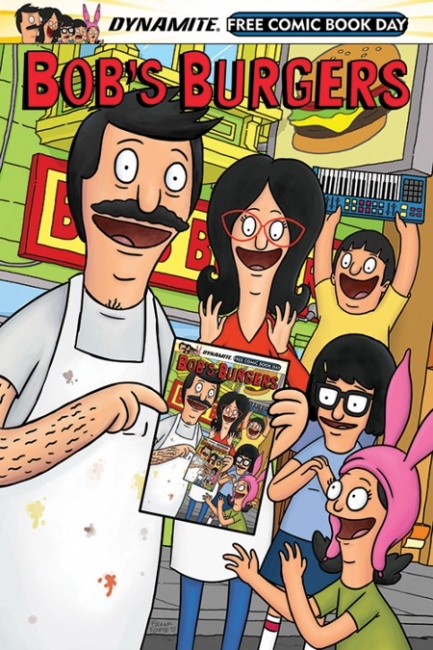 Dynamite Entertainment has a special "best of" edition of
Bob's Burgers,
the new series they launched this year which is completely canonical with the popular animated TV show, and is written by several members of the show's staff (see "
'Bob's Burgers' Comic Is Canon
").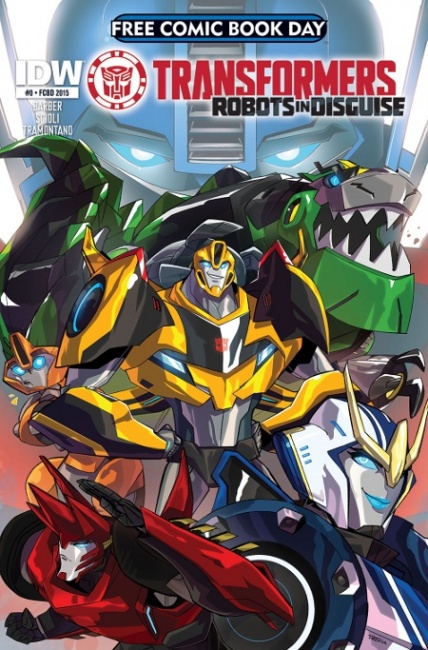 IDW Publishing is offering
Transformers Robots in Disguise
#0
,
an all-original comic inspired by the new animated series. The comic will also include previews of IDW and Hasbro's slate of 2015 titles, including an exclusive
Transformers vs. G.I. Joe
strip.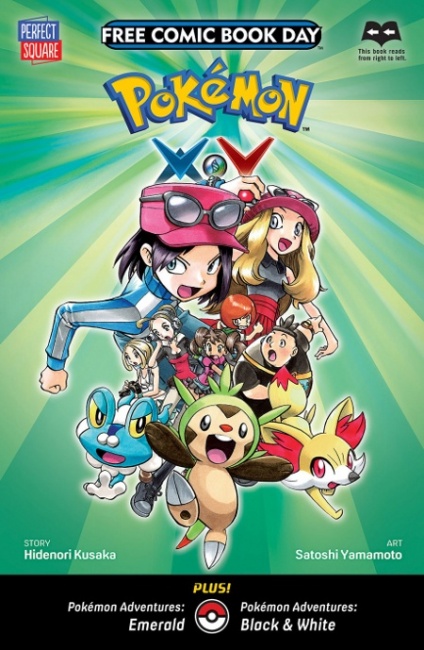 VIZ Media will offer
Pokemon
, a collection featuring Legendary Pokemon Xerneas and Yveltal.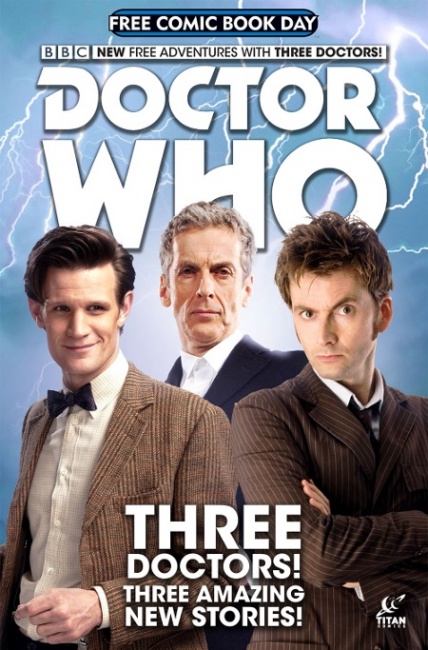 Titan Comics is joining the Gold Sponsors level this year with a
Doctor Who Special
offering. The title will contain three short stories featuring the Tenth Doctor, Eleventh Doctor and new Twelfth Doctor, as well as a sneak peek at the publisher's Top Secret Summer 2015 event.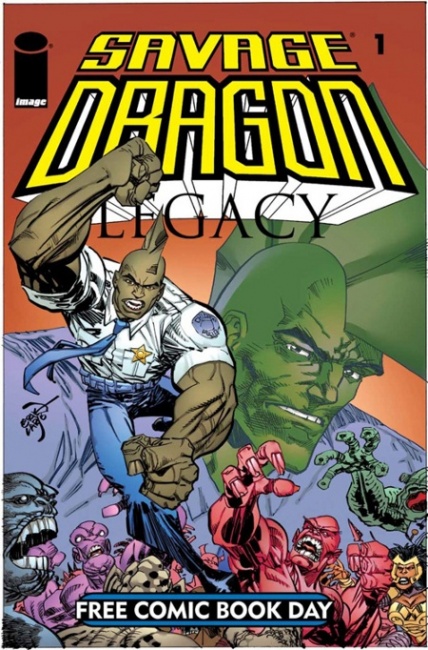 Image Comics will offer
Savage Dragon: Legacy
#1. The story chronicles Malcolm Dragon, as he graduates from high school and follows in his father's footsteps by joining the Chicago Police Department.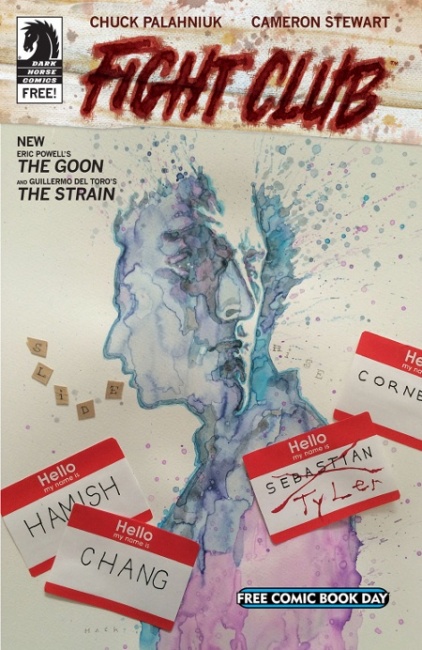 Dark Horse Comics' offering will include a premiere look at Chuck Palahniuk and Cameron Stewart's
Fight Club
, an all new
The Goon
story from Eric Powell, and a new chapter from Guillermo del Toro's
The Strain.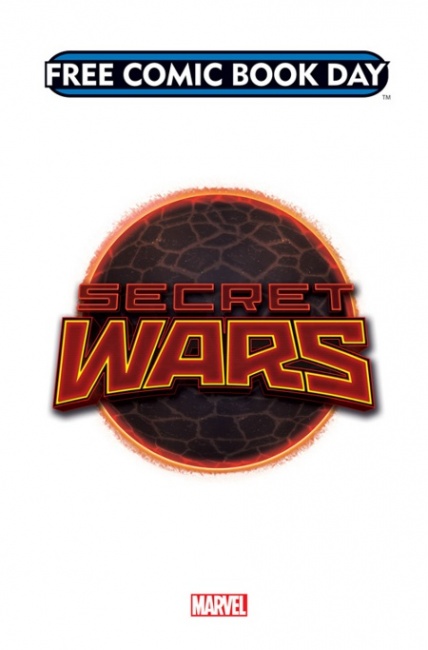 Marvel Comics has a tie-in with its upcoming
Secret Wars
crossover event (see "
Marvel Unveils 'Secret Wars' #1 Cover
").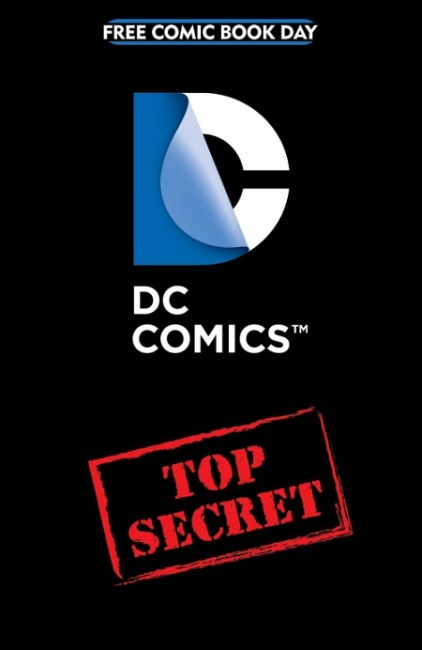 DC Comics offering will apparently have a tie-in with upcoming events, as they've labeled it "Top Secret" and won't release information until the February issue of
Previews.