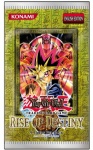 Upper Deck plans an aggressive schedule of releases through the end of the year for its four CCG lines -- Yu Gi Oh, Versus (Marvel and DC), Shaman King, and Bratz.
Yu Gi Oh will have the most releases, as is appropriate for the industry-leading CCG brand. Soul of the Duelist and the Yu Gi Oh Collector Tins are planned for September; Dark Beginnings for October; and Rise of Destiny, including a 40-card Special Edition Pack is planned for November. The Yu Gi Oh Master Collection, a collector's case with six different booster packs and special cards, will release in December, although probably not in time to get a lot of holiday sales.
Three releases are planned for the Versus superhero game lines. In September, Upper Deck will release the Web of Spider-Man boosters, a little late for the Spider-Man 2 movie hype, but in plenty of time for the DVD hype (see 'Spider-Man 2 DVD Release Set'). In October, Upper Deck will release Marvel tins, a great holiday item. And in November, DC has its turn with the Superman: Man of Steel boosters.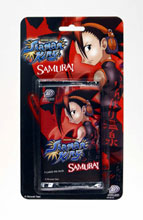 Shaman King will finally get a soft launch in the hobby in December, with a mass market release planned for January.
Flashback Fever, the next release in Upper Deck's Bratz line for girls, is expected in November.
Upper Deck's other CCG for girls, Winx Club (see 'Upper Deck's Trading Card Releases'), is being delayed until Q1 2005 in the States, although it will probably hit European markets in Q4.
The company has also released some additional information on its fall trading card release.

Pixar Treasures, which will highlight The Incredibles, will ship in October with the usual complement of film cards and sketch cards.

It's unknown at this point whether autograph cards will be included.