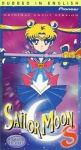 Here's a list of the great prizes for the store that wins Third Place in our Shojo Display Contest. The total value is over $1000!! Here's what you get:
From Pioneer--
(contribution valued at $780)
Sailor Moon Movies (Edited Dubbed Version) 5 sets x 3 Movies ($225 Value retail)
Cardcaptors 1 ea VHS Vol. 1-5 ($75 Value retail)
Magical Project S 2 ea VHS Sub Vol. 1-8 ($480 Value retail)
From Dark Horse --
(valued at $130)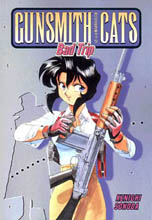 One each of the following trade paperbacks:
3X3 Eyes Curse of the Gesu 12.95
Bubblegum Crisis Grand Mal 14.95
Gunsmith Cats Bonnie & Clyde 13.95
Gunsmith Cats Goldie vs. Misty 15.95
Gunsmith Cats Kidnapped 16.95
Oh My Goddess 1-555-Goddess 13.95
Oh My Goddess Ninja Master 13.95
Oh My Goddess Sympathy for the Devil 13.95
Oh My Goddess the Devil in Miss Urd 14.95
Oh My Goddess The Queen of Vengeance 13.95
From Viz --
Still coming, but we're sure it will be great!
From Tokyopop --
(valued at $75)
$75.65 Retail Value -- a shojo mixed bag of graphic novels.
Miracle Girls #'s 1 & 2
Saint Tail #1
Juline #'s 1&2