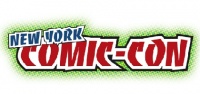 Reed Exhibitions has announced that Joe Quesada, Editor-in-Chief of Marvel Comics will be a New York Comic-Con Guest of Honor, and will lead an all-star contingent of Marvel creators who will all be present at the inaugural New York Comic-Con, which will be held at the Jacob K. Javits Center from February 24th to February 26th, 2006. The show will be open to the trade only on February 24th and to the general public on February 25th and 26th.
Officials at the New York Comic-Con, which will be a true pop culture convention, covering comics, games, movies, anime and other related industries, also announced several appointments to the staff which will oversee all special events and conference programming for the convention. Terry Chu, who has been involved in event planning and coordination for Otakon, has been given responsibility for all anime programming. In addition to his work on behalf of Otakon, Terry Chu has been involved in a myriad of other duties for several conventions. Chu is also the creator of FlyByNightDesign.com. Chu will work with Milton Griepp of ICv2, who will serve as Program Chairman, and Steve Rosato, Director of Strategic Accounts and Industry Development for BookExpo America (also managed by Reed Exhibitions), who will take on the additional role of Conference and Special Events Director.
The number of industry leading companies participating in the New York Comic-Con also continues to grow with Darkhorse Comics, the Comic Book Legal Defense Fund, and the Sci-Fi Channel all signing up for participation this past week. In addition the Licensing Industry Merchandisers' Association (LIMA) has come on board, joining Diamond Comic Distributors, among others, as a co-sponsor of the event. LIMA's participation will open the show to the licensing community.
The fact that the New York Comic-Con will have a 'trade day,' and that LIMA and so many key companies from pop culture-related industries will be exhibiting should make the New York Comic-Con an extremely attractive and useful destination for pop culture retailers.