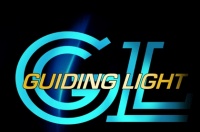 There have been lots of comic book crossover events between heroes who share the same publisher, and quite a few that matched heroes from different publishers (and comic book universes), but Marvel's crossover promotion with the daytime soap opera, Guiding Light appears to be unique. Marvel plans to add an 8-page backup story written by comic-and soap scribe Jim McCann to a number of books starting with four titles releasing on October 25th, while Guiding Light episode telecast on November 1st will provide the origin of Springfield's first costumed crime fighter and plenty of 'Easter Eggs' for sharp-eyed Marvel fans.
Marvel EIC Joe Quesada sees the crossover as a major outreach opportunity: 'This is just one more way that we're trying to reach out beyond our usual audience in an effort to expose those who don't know anything about the greatness of comics and hopefully come back with a few converts.' Marvel and Guiding Light will be cross promoting each other to help drive fans not only to watch the episode (which has several surprises for Marvel fans), but also to pick up one of the comics in a local comic shop. In addition to on-air promotions at the end of Guiding Light, Marvel.com will feature a page dedicated to helping Guiding Light fans find a retailer near them and know which titles feature the unique crossover back-up feature. The back-up, by the way, is added at no extra charge to the regular price of the issue.
The Marvel comics containing the back-up story include: (Shipping 10/25) Civil War: Choosing Sides, Spider-Man Loves Mary Jane #11, Marvel Select Flip Magazine #18, and Marvel Tales Flip Magazine #17; (Shipping 11/1) Marvel Adventures Spider-Man #21, Spider-Man and Power-Pack #1, Marvel Adventures Flip Magazine #18, and Marvel Heroes Flip Magazine #18; (Shipping 11/8) Amazing Spider-Girl #2, Franklin Richards: Happy Thanksgiving!, and Marvel Adventures Fantastic Four #18; (Shipping 11/15) Ultimate Marvel Flip Magazine #19, and Ultimate Tales Flip Magazine #19.