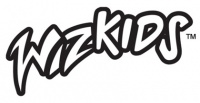 EXTRA--12:30 p.m. CT
WizKids Games is announcing today that its products will be exclusively distributed through Diamond Comic Distributors and Alliance Games Distributors for the hobby channel, effective immediately. Purchase orders from distributors other than those two companies for three products in the pipe will be honored if those distributors choose to receive the products: HorrorClix: The Lab Expansion Packs, DC HeroClix Origins, and Pirates of the Frozen North.
According to WizKids Marketing Director Jenny Berg, the change is the result of a strategic review undertaken by the new management that took over last June (see 'New CEO at WizKids'), CEO Lax Chandra and Executive Vice President Joe Hauck. That review stressed three strategic goals: getting closer to retailers, protecting the equity of WizKids' brands, and reinvesting in its products. Part of that review included WizKids' distribution model, which produced the decision to consolidate its distribution in the U.S. and Canada with a single distributor. And as Berg put it, 'An unfortunate result of this will be that the current distributors we work with that are not Diamond or Alliance will no longer be able to carry WizKids products.'
Asked for the reasons for the decision, Berg said that 'the decision was made in the best interest of WizKids,' and that WizKids would benefit on several fronts. 'WizKids will be able to gain insight into the retail market much more effectively and efficiently than we do now; ...we'll be able to predict demand for our products more accurately; ...and we can run more efficient retailer promotions.'
Berg gave two examples of increased promotional efficiencies. WizKids currently produces 12,000 posters for each of its new products, in order to cover 2500 to 3000 stores. Under the new system, it will be able to produce 3,000 posters and be assured that each retailer will receive one. WizKids will also be able to control more carefully free with purchase promotions at the retailer level, such as its Cthulhu promotion for HorrorClix.
Asked about disruption for retailers that don't currently deal with Diamond or Alliance, Berg said, 'We are encouraging all retailers to contact Diamond/Alliance, and Diamond/Alliance has added additional resources for this demand. For retailers that dislike Diamond/Alliance, we are hoping to win them over. We have a series of promotions that we're going to be announcing over the next two months on a regular basis that will be of great interest to retailers.'
Given the context of a game industry under some stress over the last couple of years, we asked whether the decision was based in any way on WizKids concern over the security of its accounts receivables from distributors, but Berg would not comment on that question. But asked whether one of the benefits of the change for WizKids would be more secure accounts receivable, Berg said simply, 'Yes.'
We asked whether WizKids was expecting any litigation as the result of this change. Berg said, 'We have been assured by Topps legal that we are not violating any anti-trust laws.'
Unlike Wizards of the Coast and Games Workshop, two other mainstays of the hobby game market, WizKids does not sell directly to retailers. Asked whether that would continue, Berg said: 'We don't currently have the infrastructure to sell directly to [hobby] retailers. It is something that we would consider moving forward, but for the foreseeable future, we're not.'
The changes do not extend to Topps for its trading card products. It will continue to sell both directly to retailers and through multiple distributors into the hobby channel.
Noting the comparison to the comic industry in the mid-90s, when Marvel's decision to consolidate its distribution to comic stores through a single distributor led over the subsequent years to Diamond serving the entire channel with all products, we asked whether WizKids would be comfortable with that outcome. Berg said, 'The industry is in a better place now than it has been for the past year and a half. We made the best decision for WizKids.'