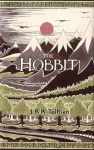 According to The Hollywood Reporter Guillermo del Toro is in talks to direct back-to-back installments of J.R.R. Tolkien's The Hobbit for New Line and MGM. Del Toro, who has directed the Hellboy movies (he is currently putting the finishing touches on Hellboy 2: The Golden Army, which is slated for release on July 11th, 2008) and the Oscar-nominated fantasy Pan's Labyrinth, is one of the few helmers who has the necessary credibility with both fans and critics to pull off directing The Hobbit movies in the wake of Peter Jackson's enormously successful adaptation of Tolkien's Lord of the Rings trilogy.
Jackson originally wanted to directed The Hobbit (and it was Jackson who has insisted on a two-part movie adaptation of Tolkien's novel), but after a dispute with New Line over profit participation in the LOTR films, Jackson took on a number of projects, including The Lovely Bones and a Tintin movie, that made his directing The Hobbit movies a difficult proposition even after the settlement of his dispute with New Line (see 'Jackson to Produce Hobbit Films'). Jackson will serve as Executive Producer on The Hobbit films and, according to The Reporter, he and del Toro will 'oversee The Hobbit's writing,' though work on the screenplays for the two films can't start until the current writers' strike is settled.
Once the strike is settled the plan is to accelerate work on The Hobbit scripts and to begin shooting the two films, which will be shot back-to-back, in 2009. The first is tentatively scheduled for a 2010 release with the second film due out a year later in 2011.