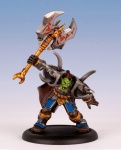 Entering a new game category, Upper Deck announced today at the Spielwarenmesse International Toy Fair Nurnberg in Germany that it will launch the World of Warcraft Miniatures Game, a collectible miniatures game, later this year.

Four SKUs have been announced:

a fixed two-player Starter Set, a randomized Deluxe Starter Set, Booster Packs, and a giant-size Onyxia Raid Set that allows the player to either play against an automated Onyxia or play the black dragon.


The lead game designer is Justin Gary, who's worked on other games for Upper Deck.

Sculptors include Jacques-Alexandre Gillois from France, Juan Navarro Perez from Spain, Stefan Niehues from Germany and Steve Saunders from the U.S.

Paint detailing is by Studio McVey.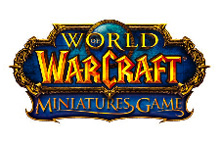 Each mini will come on a removable base, so it can be used both as a game piece and a collectible.


Game play will include standalone raid and dungeon scenarios.

Players will be able to either battle individually or cooperatively against teams of players or the game itself.


Upper Deck is planning major organized play support, including in-store tournaments, Darkmoon Faire events, and National and World Championship tournaments.