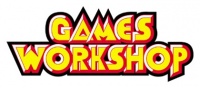 Citing "the rising cost of rising energy, transport, and materials," Games Workshop announced Monday a price increase on its metal models, books, paints, and other accessories.
A spreadsheet accompanying the announcement was mailed to retailers. It lists price increases on 523 items, with MSRP increases from 6% to 70%, with an overall average of 20%. Of the 523 items, 504 receive increases of less than 33%.
Most individual blister-packed figures go up from $12 to $15 (25%), while Codex and Army books go from $22 to $25 (14%) and 12 ml paints rise 50¢ to $3.50 (17%). The price of plastic kits remained steady, with GW citing this as a reason for the company to "accelerate our plans for expanding our plastic kit range even more quickly."
The new prices will go into effect September 29th.