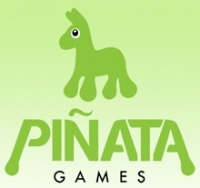 Piñata Games, the newly formed company composed of former WizKids employees who are attempting to gain control of the HeroClix CMG from Topps, has announced their first full-time hire, Chas DeLong, who has been named Operations Manager. DeLong has worked in production management for twenty years, with the last ten year spent at Wizards of the Coast and WizKids.
DeLong has managed the production of numerous pre-painted miniatures lines including HeroClix, Dungeons & Dragons Miniatures, Star Wars Miniatures, Axis & Allies Minatures, Halo ActionClix, and MechWarrior. According to Jake Theis, CSO of Piñata Games, DeLong "is perhaps the world's foremost expert in pre-painted plastic minis production," whose expertise "will be a critical component of rapidly turning back on the HeroClix business."
Piñata Games (see "Piñata Games Formed to Acquire HeroClix") is not the only company bidding on the HeroClix game. Catalyst Games is bidding on a greater range of WizKids' properties (see "Catalyst Bids on WizKids Properties"). Although Catalyst has successfully worked on a number of licensed properties, the company lacks experience in the production of collectible miniatures games.