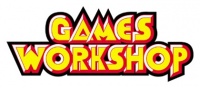 Games Workshop posted a 14% sales increase in the six month period ending November 30, 2008, according to its recent half-yearly report, to £61.2 million, up from £53.9 million in the year ago period. Sales went up 19% in the Americas, as well as increasing in the UK and Asia; sales in the Euro zone were down (in local currency). The company's Forge World resin business was up 29%.
Margins also improved; Games Workshop stayed ahead of material increases for its products with price increases (see "Games Workshop Announces Price Increase").
As a result of the sales and margin increases, profitability also improved. The company netted £3.1 million during the period.
The company opened fourteen stores and closed eight during the period, bringing its total to 340, still down from where it was a year and a half ago (348).
Games Workshop posted a small profit for its full fiscal year ending June 2008 (see "Games Workshop Sales Up in Fiscal 2008") after a rough patch of sales declines. The half year report represents a substantially improved picture, with more rapidly growing sales and profits.
Management noted in its report that the company does "not usually suffer or benefit from macro-economic factors," and that the "Hobby is healthy," but sounded a note of caution due to economic conditions.