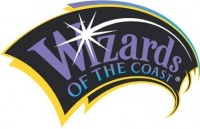 Wizards of the Coast has ended sales of PDF editions of its products, which had been sold by online retailers such as DrivethroughRPG.com, RPGNow.com, and Paizo.com. A Wizards of the Coast spokesperson told ICv2, "Unfortunately, due to recent findings of illegal copying and online distribution (piracy) of our products, Wizards of the Coast has decided to cease the sale of online PDFs."
Wizards of the Coast also filed suit against eight defendants on Thursday, alleging illegal file-sharing (see "Wizards Sues Eight").
Wizards of the Coast's products were a very important driver of PDF RPG sales, a segment that some participants believe is over 20% of total RPG sales.
WotC is apparently not ruling out digital delivery of its products using a different format or model. "We are exploring other options for digital distribution of our content," the spokesperson said.