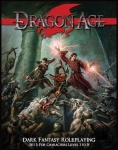 Game publisher Green Ronin has announced its releases for early 2010, including the highly anticipated Dragon Age RPG (see "Details Emerge on Green Ronin's New Dragon Age RPG"), new books for Mutants & Masterminds and A Song of Ice and Fire, and a collection of game designer essays on their favorite family games.
Green Ronin plans three Q1 releases for Dragon Age RPG. In January, the Dragon Age RPG, Set 1 boxed set ($29.95) includes the Player's Guide, Game Master's Guide, and a map and dice, everything needed to start playing for this easy to learn RPG.
February brings the Dragon Age Game Master's Kit ($17.95), which includes a three-panel hardback screen with essential game information and a 32-page adventure by Jeff Tidball.
The Dragon Age trifecta concludes in March with Dragon Age: Blood in Ferelden ($24.95). This 128-page softcover includes three adventures designed for low-level characters.
The Dragon Age videogame was released in November. Electronic Arts and IDW are launching a new Dragon Age comic series in January (see "Electronic Arts Comics").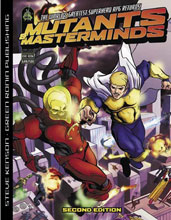 Two Q1 releases are planned for the
Mutants & Masterminds
superhero-themed RPG.
In February, the 128-page
Silver Age
($27.95) draws on the themes and style of the "Silver Age" of comics, and includes both ready-made heroes and villains as well as guidelines for creating new ones.
In March, the Wild Cards: Aces & Jokers sourcebook (128 pages, $24.95) will arrive, featuring biographical and game information for dozens of characters from the popular series.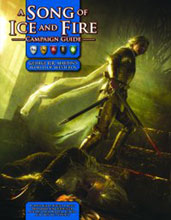 Green Ronin has also announced two Q1 releases for
A Song of Ice and Fire RPG
.
February's
A Song of Ice and Fire Campaign Guide
(256-page hardcover, $39.95) offers detailed descriptions of Westeros, the setting for George R.R. Martin's fantasy series, and will be of interest to fans of the series as well as the game.
A Song of Ice and Fire Roleplaying, Pocket Edition is scheduled for March release. This edition of the game rulebook is a convenient portable size, but includes all the content of the original in a 256-page 6"x9" softcover at $24.95.
In January's
Family Games: The 100 Best
, editor James Lowder has collected essays from dozens of game designers, each describing their own favorite "family games" in a 400-page softcover at $24.95.