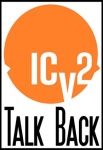 Ted Yee of Comic Land Toys and Games in Coquitlam (British Columbia), Canada writes in to give his reaction over the recent Magic: The Gathering multiplayer product announcement (see "
'Magic: The Gathering: Commander'
").
We were told to look out for the December 2nd announcement from Wizards of the Coast for the last few weeks now. Well, I must say this is a very pleasant (and expected) surprise.
Magic: The Gathering
has always been about casual play. Sure, competitive play is what dictates the price of singles but the vast majority of players are casual players.
The Elder Dragon Highlander (or EDH or the WotC coined "Commander") is a format that appeals to both competitive and casual players. I like that WotC has been paying more attention to the casual customer base in recent years. I didn't like that they kept inventing new multiplayer variants that nobody truly cared about. EDH is something created by the players and that's what makes this announcement special. WotC is creating a product that compliments what is already there rather than brutally taking it away and warping it for their own ends.
The opinions expressed in this article are solely those of the writer, and do not necessarily reflect the vie of the editorial staff of ICv2.com.