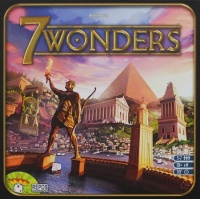 Asmodee has hit it big in the US with two of their titles, much bigger in fact than they expected. ICv2 chatted with Stefan Brunell from Asmodee's marketing department about 7 Wonders and Dixit.
Asmodee has long been successful selling games in Europe. In the US, however, their games have been only minor successes, until now. Brunell explained: "Dixit was the first time that we did better than anywhere else for the game. Dixit was a huge success in USA. A huge market opens for us and that's very fun. We are not used to that in USA. In France, yes, but in USA it's a new story. We just turned a page and it's a new world for us."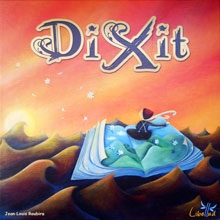 Dixit
has been a favorite among fans and critics since its release. It was the winner of the coveted "Spiel des Jahres" award in 2010, along with numerous other awards (see "
'Dixit' Wins 2010 'Spiel des Jahres'
"). While winning the "SdJ" is not a guarantee of commercial success in the US, it is generally recognized as a mark of quality.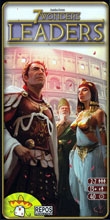 7 Wonders
has followed a similar pattern, proving to be an even greater surprise success for Asmodee. It was the winner of the first ever "Kennerspiel des Jahres" or "Enthusiast's Game of the Year," awarded by the same group that hands out the "Spiel des Jahres."
"7 Wonders is still a gamer's game. It's a family game, but a little bit more for gamers. We knew that it was a good game, but not that good. People just like it."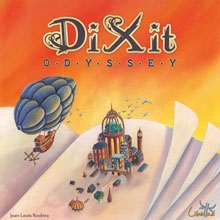 Capitalizing on these successes, Asmodee has produced expansions for both games.
Dixit Odyssey
is both a stand-alone game and an expansion for
Dixit
.
7 Wonders: Leaders
adds special "leader cards" which add strategic depth without compromising the game's quick play.
Both games have been quite successful in the US this year, appearing on the top ten sales lists for both first and second quarters. As they continue to earn awards and gain fans, perhaps Asmodee shouldn't be so surprised after all.