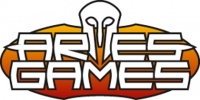 Ares Games, the Tuscany-based publisher that recently acquired the rights to the War of the Ring board game, announced an agreement with Andrea Angiolino and Pier Giorgio Paglia, the creators of Wings of War, the bestselling game of aerial combat in World War I and World War II.
Ares will publish the game under a new brand name, Wings of Glory. Wings of Glory will be released with a new rulebook, but it will be compatible with the previously released Wings of War products. Ares Games will initially focus on creating new miniatures for the game, but also plans on producing new starter sets.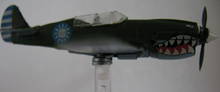 The first
Wings of Glory
products that will be released will be four airplanes for the World War II game series: the American P-40, the Russian Yak-1, the Japanese Ki-61, and the Italian Re-2001 Falco. Ares Games is planning a
Starter Set
featuring those four planes, introductory rules, and all the elements needed to play right out of the box.
Like
War of the Ring
,
Wings of War
was previously published by Nexus. A new English language version of
War of the Ring
will be released this fall (see "
Ares Games Gets Rights to 'War of the Ring
'"). A schedule of releases for
Wings of Glory
will be announced shortly.