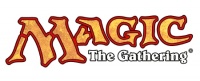 Wizards of the Coast's TCG flagship Magic: The Gathering has been on a multi-year tear, and a big part of that has been the development of WotC's organized play programs. We talk to Magic Brand Director Elaine Chaise about those changes.
Last fall, there was a lot of pushback on changes to the Magic Tournament program (see "'Magic' Tournament Changes Stir Petition"). Can you bring us up to date on how those changes were implemented, and how the reaction affected that?
Yes, we did get some pushback but we listened and created an even better experience for our top players from around the world. We originally initiated the changes to our Premier Play structure with the following goals in mind:
Premier Play represents the highest level of competition for Magic.
Premier Play is a source of aspiration for millions of Magic players around the world.
With our focus on hobby store community, it was important to connect Premier Play with in-store play.
We wanted to invest in improving the reach of premier play to our millions of fans around the world with significantly improved Web coverage including live streaming of the full Pro Tour events
With such a large overhaul, there were bound to be areas of improvement after it got into the wild. By listening to feedback, we very quickly came to the conclusion that there were a few things the program needed to do better. First, by changing the Magic World Championships into the Magic Players Championship, the world as a whole deeply missed the ability to root their country on. In addition, smaller countries lost a significant path to be able to compete in top-level events. To correct this we added the World Magic Cup which ran at Gen Con this year and was won by Chinese Taipei.
The second issue was that the way invitations were awarded ended up making players feel like they were stuck on an eternal grind of being forced to attend every possible event or lose their position. The structure introduced in September was created to encourage play. However, that play should not force a compromise with your enjoyment of being rewarded for playing Magic. We don't want you to feel obligated to play in a fashion that lessens your enjoyment of the game. To fix this we shifted invitations away from a comparative placement-based system to a threshold system.
These fixes were greeted with much enthusiasm from the player base. Not only did we address their problems, but the fans also gave Wizards a lot of credit for listening and responding to their concerns.
The Planeswalker Points change has been an overwhelming success. Under the old ratings/rankings system, players were actually punished for playing and losing, which reinforced a number of less desirable play patterns for all player levels. A brand new player would start at 1600 points, and if they lost their first matches they would end up worse off in the ratings than if they never played at all. A high level player would risk so many points in store level events that they would either choose not to play to not chance losing their invitations to pro level events, or if they did play they would not be as friendly as we would like because they just couldn't take the loss. By switching to a point accumulation system, players at all levels are always rewarded for playing and there is no risk when a high level player loses, encouraging them to be more helpful to newer players. Our mantra for the program is "playing is good; winning is better." Since the change, we have seen an immediate and lasting increase in store level play.
The Helvault promotion (see "Helvault for 'Avacyn Restored'") was popular, but there were some problems with early release of the contents. Will you do anything like that again, and how will you deal with the issues from the first try?
The Helvault event represented a new level of branded play experiences for Magic in stores, and we are extremely happy with the results. Our goal was to make Magic's story come to life in the store environment and provide players with an exciting experience that enhanced game play. The program was a resounding success in both of these areas. As with all new initiatives, we definitely learned a lot, especially in the area of putting the focus on experience over rewards.
We will of course apply our learnings to make future branded play experiences even better. We expect the guild experience coming up for the Return to Ravnica prerelease will reach a new high for both attendance and player enjoyment.
Speaking directly to your question on the early release of information from the small number of stores who opened their Helvaults early, we are always disappointed when stores who we count on to be our partners in delivering outstanding entertainment to players all over the world put their own desire for short-lived attention ahead of what's going to make the best in-store experiences for their players as well as players attending events in every other store around the globe. It only takes one person releasing information early to damage the experience for the entire community. If we could count on confidentiality from 100% of stores globally, we would be able to do even cooler things than what we have planned. It is an unfortunate reality that we have to consider these types leaks in our planning, but it won't stop us from continuing to innovate what it means to bring Magic's story to life for players in stores.
How can you keep Magic growing after doubling it in the last three years (see "'Magic' Doubled Since 2008")? Where will additional players come from?
Magic has seen unprecedented growth year-over-year for the past 4 years, and it shows no signs of slowing down. We're reaching a pivotal point where Magic is crossing over and becoming more mainstream than it has ever been. Certainly Magic is still a niche product, and we don't realistically expect people to play the Magic TCG who wouldn't otherwise consider themselves gamers, but we've only scratched the surface of our target audience.
One of the coolest indicators of relevance that we see is that nearly every video game development house out there has a thriving community of Magic players. The fact that the people who make the world's most popular video games play Magic for their game of choice is a testament of what Magic means to the larger gaming community. Our challenge is to make sure Magic stays relevant with today's gamers where and how they game, which is why initiatives such as Duels of the Planeswalkers are so important to us. Once people fall in love with Magic as a game, our second step is to connect them to the Magic community centered in hobby game stores. There is still lots of room to grow!