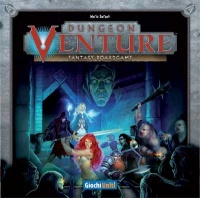 Giochi Uniti, the owner of the Stratelibri game brand, will begin selling some games directly to the American market, the company has announced. It will also continue its four-year relationship with Fantasy Flight Games for other titles (see "
Fantasy Flight Gets Stratelibri Games
"). The games it sells into the U.S. directly will be sold to retailers through Alliance and other distributors.
The company is planning four releases in the coming months.
Dungeon Venture
, planned for early 2013, is a game of dungeon adventuring designed by Mario Barbati. One player will be the Evil Keeper, trying to defeat the other players using their heroes. The game will take 30 minutes for two to five players ages eight and up. It will retail for $49.90.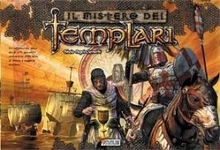 Mystery of the Templars
, also planned for early 2013, is a game set in the Middle Ages, when the Knights Templar were a powerful political and economic force. Designed by Silvio Negri-Clementi, it will play in two hours for two to four players ages 14 and up. Players will compete to see who can manage the Order best during the good times, and who can rescue the most important relics from the Persecution.
Mystery of the Templars
will retail for $65.00.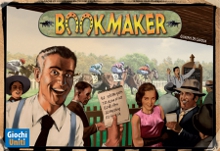 Bookmaker
, which debuted at Essen, will be released here in the coming days. Designed by Giuseppe de Carolis, it's a funny party game about horse betting in which players try to earn the most money as betters or bookmakers. It will play in 45 minutes, for three to nine players ages 12 and up.
Bookmaker
will retail for $35.00.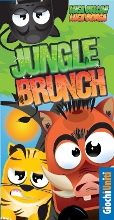 Jungle Brunch
also debuted at Essen and is due out here soon. It's a quick card game of hungry animals for the whole family. It won the Best Graphic Design award at Lucca Games. Designed by Luca Borsa and Luca Bellini, it plays in 15 to 30 minutes for two to five players ages six and up. Each game includes 110 animal cards, 51 plant cards, one leader of the pack card and one savage hunter card.
Jungle Brunch
will retail for $24.90.