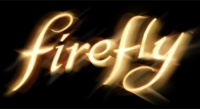 Toy Vault, Inc. announced an agreement with Twentieth Century Fox licensing that will provide Toy Vault with the rights to create table-top games, plush, and novelty items for the cult hit TV series Firefly created by Joss Whedon. The first Toy Vault Firefly items are expected to ship to retail this spring.
It was 10 years ago that Whedon's witty attempt to create an outer space "western" starring Nathan Fillion as Captain Mal Reynolds of the space freighter Serenity, a ship that prowled the frontiers of the galaxy where the rule of law was only occasionally enforced. Though it lasted for just one 14-episode season Firefly inspired a legion of fans, many of whom adopted the brown dusters worn by the soldiers of the Independence faction in the series, which earned these adoring fans the appellation, "Browncoats."
Toy Vault has plans to launch multiple tabletop Firefly games along with decorative pillows, and a line of mini-plushes of the entire crew of Serenity.