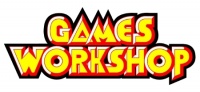 Games Workshop increased its sales and profits in the half-year ended December 2nd, according to the company's interim financial information released in January, and announced the departure of CEO Mark Wells. Sales were up 10% worldwide in constant currency vs. the year ago period. Sales were up more in North America, where they rose 16% in constant currency.
Earnings per share rose 16% due to the higher sales and reductions in expenses due to tight controls on rents and headcount. Segment operating profit in North America lagged, with an 8% increase vs. the year ago period.
Former CEO Wells' left "on good terms," according to the company, after five years as CEO. Chairman Tom Kirby will take on the additional role of CEO until a replacement is found.
The company's been on a positive run, with profits and earnings up for the full year ending June 3, 2012 as well. Sales were up 11% in North America for the fiscal year, and profits were up 35% (see "
GW's Profit Rises
").