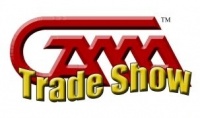 GAMA set a new record for retailer attendance at the recently completed GAMA Trade Show, with over 475 retailer badges representing over 275 unique retail stores issued to attending retailers, according to GAMA Executive Director John Ward. That represents roughly a 10% increase over the 247 unique retail stores that attended in 2012.
The final attendance was up by a smaller percentage than pre-registrations, which were up around 35% (see "
GTS Pre-regs Up 35%
").
The expanded, sold-out exhibit floor was bustling on Wednesday, and although less so on Thursday, exhibitors reported continued strong business throughout.