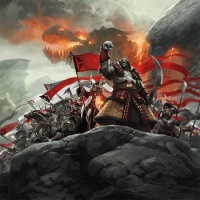 Wizards of the Coast will release
Magic: The Gathering – Khans of Tarkir
, the first set in a planned three set block, on September 26, 2014.
The Khans of Tarkir block focuses on Tarkir, the homeworld of plansewalker Sarkhan Vol, which is a new setting for game players. Vol's homework is described by lead designer Mark Rosewater as a war-torn world where dragons have been wiped out.
The block release will be large set, small set, large set.
Rosewater also teased, "There's something that people have been asking us to do for quite a while that we're finally bringing back after a long absence in
Magic
. And there's something that people have been asking us to do that we've never done, that for the first time we're doing in
Khans of Tarkir
."
The cards will be available
in Booster Packs, Intro Packs, Event Decks, and Fat Packs
.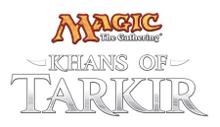 The normal Wizards of the Coast program of events to support the new release are planned. Pre-release events will occur on September 20 and 21. Launch Weekend will be September 26-28. A Pro Tour event is planned for October 10-12, and a Game Day on October 18-19.