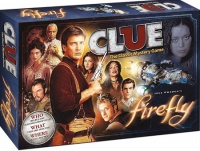 USAopoly has released images for its fall 2014 line of licensed games that include
Firefly Clue
(MSRP $39.95),
Firefly Yahtzee
(MSRP $49.95),
Bang!: The Walking Dead
(MSRP $24.95),
HALO Bang!
(MSRP $24.95),
Supernatural Ouija
(MSRP $39.95), and
Pokemon Monopoly
(MSRP $39.95). Shipping later this month
Firefly Clue
, which was first announced at Toy Fair (see "
USAopoly Plans 'Firefly' Games
"), features a story line in which River has been turned over the Alliance, and the players have to discover who on board the Serenity is traitor and where on the ship River was kidnapped in order to save her.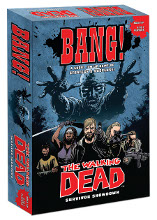 The
Firefly Collector's Edition of Yahtzee
contains a very cool replica of the Serenity with a cargo bay that can function as a dice cup, and custom dice that are colored like the ship's engines.
Bang!: The Walking Dead
features a zombie-themed version of the classic game of card combat where players battle for supremacy in the closest card game approximation there is to a real "shoot-em-up," which of course makes it perfect for
The Walking Dead
.
Bang!: The Walking Dead
can be played as a separate game or mash-up with the classic
Bang!.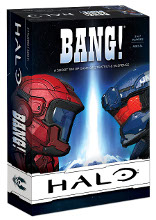 The
Bang!
card game combat also functions brilliantly with the iconography and content of the popular first-person shoot video game
HALO
. Players will have a vast array of weapons, vehicles and equipment at their disposal, but they must choose wisely in order to overcome the defenses of the other players.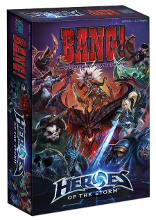 Bang!
also works well as a host for a version of the game based on the
Heroes of the Storm
video game from Blizzard Entertainment.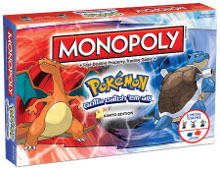 Other fall USAopoly releases include a
Ouija Game
based on the long-running CW series
Supernatural
.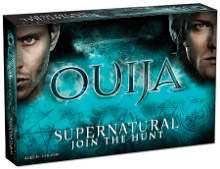 And for the first time
Pokemon
fans can "collect them all" in the context of the ultimate game of real estate acquisition--
Monopoly
.