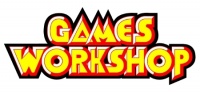 Kevin Rountree will take over as the new CEO of Games Workshop on January 1, the company announced on Tuesday. Rountree is currently the Games Workshop COO, and joined the company in 1998. He replaces Chairman Tom Kirby, who stepped in as CEO when Mark Wells left the company in early 2013 (see "
Games Workshop Sales, Profits Up
"). Kirby will be the non-executive Chairman when Rountree takes over as CEO.
Kirby's comment on the hire was matter-of-fact. "The Board undertook a thorough process in selecting our new CEO, receiving a significant number of applications for the position, both internal and external," he said. "Kevin was the outstanding candidate."
Kirby put the company through a reorganization during his tenure, but sales dropped 8.2% in the last fiscal year (see "
Games Workshop Sales, Profits Decline
").