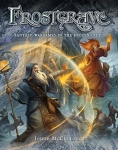 Osprey Games will release the new fantasy wargame
Frostgrave
and new titles for its recently launched American Civil War game
Across a Deadly Field,
the company announced.
Frostgrave
is a new fantasy skirmish wargame set in the frozen ruins of the ancient city of Felstad. Players take the role of wizards from one of 10 magical schools, and build a band of followers to do battle while hoping to discover ancient treasure and ancient secrets in the ruins of the fallen empire. The 96-page hardcover has an MSRP of $24.95. Release is planned for March.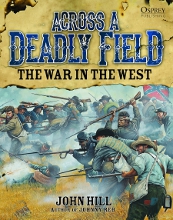 Osprey will release
The War in the West
for Osprey's new American Civil War game,
Across A Deadly Field,
in May 2015. The 148-page hardcover will have an MSRP of $34.95. The main rulebook and the first supplement,
Across A Deadly Field- The War in the East,
released in 2014.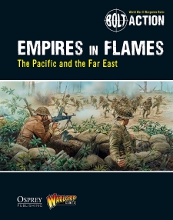 Osprey will release two new books for its Origins Award-nominated World War II miniatures wargame
Bolt Action
:
Bolt 10-Ostfront--Barbarossa to Berlin
in February ($29.95), and
Bolt 11--Empires in Flames--The Pacific and the Far East
in June ($29.95
).
Osprey will release
Fighting Sail--Fleet Actions 1775-1815,
a new book for
Fighting Sail,
the tabletop wargame of fleet battle in the age of canvas, cannon and timers, in May ($17.95).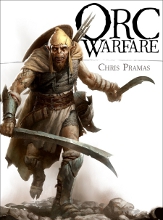 Orc Warfare
, by Green Ronin's Chris Pramas, is a game supplement guide, part of Osprey's "Open Book Adventures" series. It details orc fighting methods, tactics, technology and disposition of all orc troop types. It includes information on specific key battles in which orcs have fought to help readers develop an understanding of the loathsome creatures and their war habits. The 48-page paperback has an MSRP of $14.95 and is planned for June release.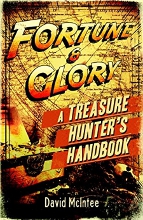 Another title of interest to gamers will be
Fortune and Glory- A Treasure Hunter's Handbook
by David McIntee. The book details how to be an international treasure hunter, including a history of the trade, tips on gathering gear, and a continent by continent guide to the legends of hidden locations and treasures. The 240-page paperback has an MSRP of $14.95 and is planned for March release.
Osprey Publishing announced the new Games division in early 2014 (see "
New Osprey Publishing Game Division
"), and although no card or board games have been announced, these new wargame titles are being solicited under the Osprey Games banner.