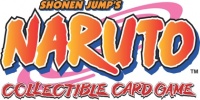 Bandai has announced its plans for 18 game releases for its six game systems in 2006, a major increase in production. It's launching the Naruto CCG in March (see 'Bandai Gets Naruto TCG License'), with a hobby only starters and boosters release. Three more releases will follow throughout the year: two expansions in July and October, and a special gift set in November. Two levels of organized play support will be provided for the Naruto CCG, both casual play league kits and sanctioned tournaments through the Meijin program.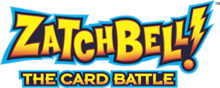 Zatch Bell the Card Battle will have five releases in 2006: The Gathering Storm in February, with new theme decks and collectable page shields, plus releases in May, August, and November, plus a collector's box for the holidays. Two new configurations of spell books will also be released. A new league program for hobby stores will launch in February, and the sanctioned tournaments will continue through the Meijin program.
A nationally advertised Navia Dratp new player weekend is scheduled for March to promote the game and its new lower price (see 'Bandai Cuts Navia Dratp First Series Prices'). Series #3 will be released in September in the game's now familiar annual release schedule.
Blinding Fate, the third series for the Gundam War CCG, will be released in February with characters and units from the Mobile Suit Gundam: Char's Counterattack anime feature, and introducing new game mechanics that have been popular in Japan. A fourth series is planned for September.
Three 2006 expansions are planned for the One Piece CCG, including a booster-only release in March, Passage to the Grand Line, and two additional releases in June and October.
Three releases are planned for the Digimon CCG, including series #5 in April, introducing android and machine Digimon, and additional releases in August and December.
Bandai will also be supporting its games with more than double the convention appearances of 2005, with a strong focus on anime cons.