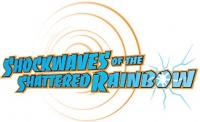 Wizards of the Coast has laid out its plans for its 2006 TCGs line, from Duel Masters to Hecatomb, plus revealed a few more details on one of its new property launches for 2006.
For its Duel Masters line, after the release of Duel Masters: Fatal Brood of Infinite Ruin in January (see 'WotC Outlines Q1 Releases'), there will be two additional releases in 2006. In April, WotC will release Duel Masters: Shockwave of the Shattered Rainbow, which was named by a fan chosen in a 2005 contest. Shockwave of the Shattered Rainbow will be the first release to include both starters and boosters since early 2005.
Magic: The Gathering - Dissension, the third release in the Ravnica block, is still planned for release this summer.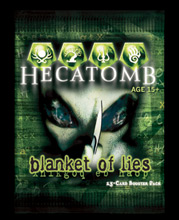 Three releases are planned for Hecatomb in 2006. Hecatomb: Blanket of Lies, planned for release in February, tells the story of aliens coming for our world, and introduces new stack mechanics.
Wizards of the Coast spokesperson Toby Nelson also revealed a few more details of one of WotC's 2006 product launches (see 'WotC Plans New Properties for 06'). It will be introduced to the trade at the GAMA Trade Show, and like Hecatomb, will be a core-focused property. It will be a house property and will not use licensed material.
An expansion for Xiaolin Showdown, Wudai Warrior, has not been scheduled yet but will probably ship in late spring. No information was available on the impact of the free starter display of the initial Xiaolin Showdown release to hobby retailers (see 'WotC Shipping Free Xioalin Showdown Starter Displays'), but Nelson described the overall response to the property to date as 'positive.'
For Neopets, WotC is coming off the success of the first inclusion of sketch cards, in the booster-only release Neopets: Darkest Faerie in October.

EBay sales for single cards, which were drawn buy the original Neopets artists and stamped with an identity number, have exceeded $100.

In 2006, WotC will release Neopets:

Travels in Neopia, a 'best of the best' set of all reprint cards.

It will be positioned as a jumping-on point for new players, and will feature a museum theme, 'looking back on the Neopets history.'