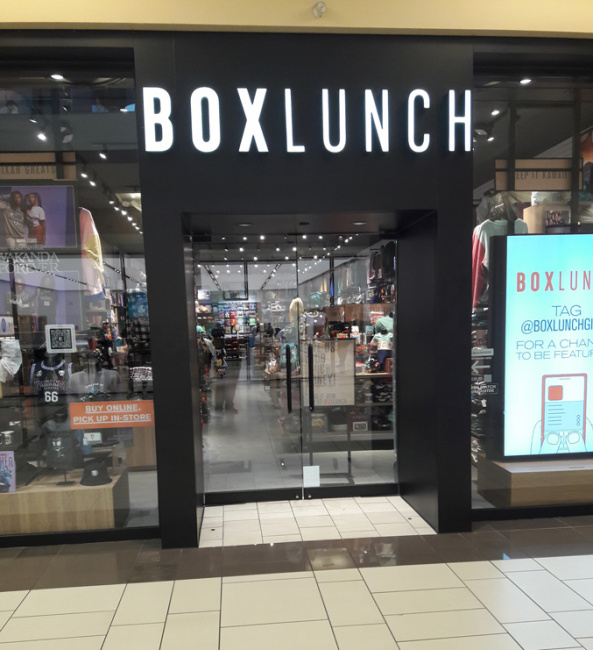 ICv2 visited BoxLunch mall store in Orland Square Mall at 236 Orland Square, Space # B10 Orland Park, IL 60462 on November 3, 2022. We had previously visited a BoxLunch store in Madison, Wisconsin on September 28, 2021 (see "
Box Lunch in Madison, Wisconsin
"). The Orland Square store seemed to have more of a focus on licensed clothing than the Madison store, than games and Funko Pop! figures. This store still had some games about, but the Funko Pop! merch was significantly reduced. Their curated collection of merchandise seemed to very centered around clothing accessories, IP-branded shirts, and sweaters. In particular, the Studio Ghibli merch displays were unique and notable.
To continue reading this article, you must be an ICv2 Pro subscriber. Register now or sign in.