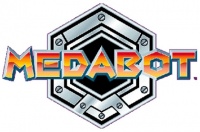 Nelvana, the Canadian-based packager and producer of animated cartoons, announced that it has granted a worldwide license (minus Asia and Italy) to Hasbro for the production of toys based on the Medabot cartoon series which debuts on the Fox network next fall (see 'Medabots to Bow This Fall on Fox Kids'). Nelvana has established a close relationship with the key Japanese publisher Kodansha and currently packages Kodansha's Card Captor Sakura for U.S. and Canadian television. Like Cardcaptors, the Medabot anime was created by NAS/Kodansha in Japan where the series is known as Medarot.
The agreement with Nelvana gives Hasbro the right to manufacture collectible figures, playsets, board games, and electronic games based on the Medabot property. Nelvana has 26 episodes of Medabots ready for broadcast on Fox starting next fall. The anime series includes some 370 different robot characters each with its own powers and abilities. This Pokemon-like profusion of collectible characters produced some spirited bidding for the rights to create Medabot merchandise. The series with its 'Robattle'-themed storylines and the limitless configurations of the characters should make the property, in the words of Nelvana VP Sid Kaufman, 'highly collectible and great fun for kids.' The Medabots definitely had a strong appeal to Japanese youngsters, who purchased more than four million units of Medabot merchandise during the series first two years on Japanese TV.
Hasbro, the second largest toy company in the U.S., has been struggling (see 'Hasbro Results Cite Pokemon Decline'), and has cut back on its licensing acquisitions in favor of pushing its own properties whenever possible (see 'Can Pearl Harbor Save G.I. Joe'), but the Medabot series, with its multitude of potentially collectible Robot characters, was obviously too tempting to ignore.

Hasbro is calculating that a trend toward robotic toys and pets (that now range from robot dogs to mechanical fish -- see 'Robot Renaissance?') will make Medabots a hit with kids in the U.S. and Europe.