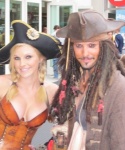 Comic-Con's Preview Night opened 20 minutes early this year (regressing to the mean after opening 20 minutes late last year), and the hunt for show exclusives and limited items began. Here are a few photos from our quick walk through the hall—many more to come over the next few days.

Costumes aren't common on Preview Night, but some old faves did turn up.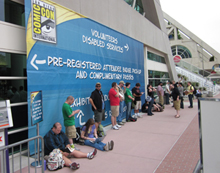 Some people really didn't want to miss their favorite exclusives—the line to get in was already forming at noon for the 6 p.m. open of Preview Night.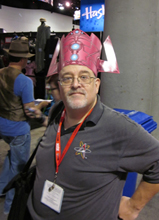 Peter David does Galactus (the hats were a promo for the Galactus figures being sold at the Hasbro booth).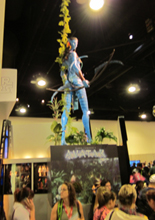 Avatar at Gentle Giant.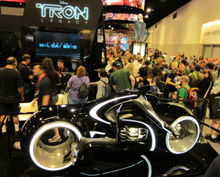 The
Tron
cycle.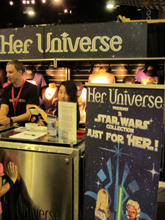 A new area of the
Star Wars
booth: Her Universe has "Star Wars Just for Her."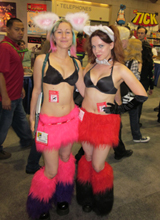 We're not sure what they were, but there were two of them.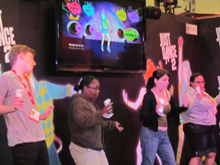 Four civilians dance to Ke$ha's Tik Tok at the
Just Dance 2
booth.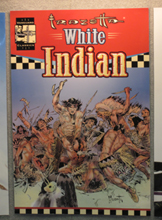 Frazetta's
White Indian
was announced by Dark Horse, but this image was at the Vanguard booth. We expect to report what's happening soon.