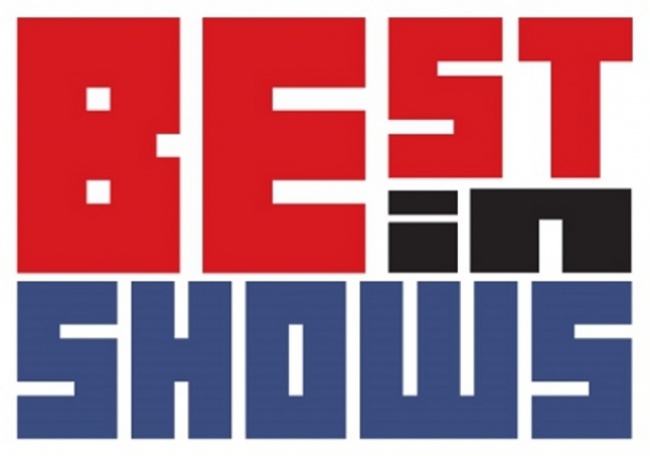 The number of films tied to geek culture has expanded rapidly in recent years, accounting for a bigger and bigger percentage of Hollywood releases. "Best in Shows" is the ICv2 list of geek films, arranged by quarter, with some context for each. Dates and other information are updated until release with new info as we get it. To see all the periods we're covering, see the "
Best in Shows Index
."
Kung Fu Panda 3
January 29
Unwilling to compete with Star Wars: The Force Awakens, Dreamworks Animation moves this third film to March 2016, then forward to January, probably to avoid competing with Disney Animation's Zootopia. Both the first and second movies were nominated for Academy Awards for Best Animated Feature Film, and together they have generated approximately $1.3 billion worldwide at the box office.
Pride and Prejudice and Zombies
February 5
Screen Gems is adapting the best-selling book written by Seth Grahame-Smith and Jane Austen. The film will directed by Burr Steers and produced by Natalie Portman. The film will star Lily James, Sam Riley and Bella Heathcote.
Deadpool
February 12
Twentieth Century Fox finally committed a date to the Tim Miller-directed film after some "leaked" test footage made its way on to the web this summer (see "'Deadpool' Movie Gets a Date"). The film will be rated R (after a rumor that the studio wanted to mute the "Merc with a Mouth" down to PG-13). Star Ryan Reynolds took to Twitter to reveal the costume when filming began (see "'Deadpool' Logo, Synopsis, Costume Revealed").
Zootopia
March 4
Disney Animation will release this talking animals film where a bunny cop Judy Hopps teams with a fox named Nick Wilde to crack a missing mammal case.
Batman v Superman: Dawn of Justice
March 25
Zack Snyder's follow-up to Man of Steel teams Henry Cavill's Superman with Ben Affleck's Batman and also introduce Wonder Woman and Cyborg. The film recently was pushed back from summer 2015, which has produced a nearly 3 year gap between Man of Steel and this film (see "Ouch! Batman/Superman Bumped to 2016"), so there will once again be a whole lot riding on the success of this film, which is set to pave the way for a Justice League movie (see "'Justice League' Movie Announced"). The first trailer can be seen here (see "'Batman v Superman' Trailer Released Early").
Click here for Best in Shows, Q2 2016