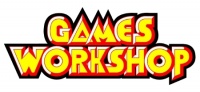 Games Workshop's annual report for the fiscal year ended June 1 reveals a company with declining sales and profits, nearing the end of a reorganization it hopes will turn things around. Sales were down 8.2% worldwide for the year, an improvement from the 10.4% decline in the first half of the fiscal year (see "Games Workshop's Sales Dip 10.4%"). North American sales were down 7.5%, a big improvement from the 15% drop in the first half.

The number of Games Workshop stores in North America is down to 87, from 100 at the same time a year ago. The company closed 23 stores and opened 10 in the year. The company breaks out the number of stores in its new "one man" format; 63 of the 87 are "one man" stores.

Profits declined over 50% from the previous year, to around £8 million, from over £16 million the previous year.

The company's restructuring, which cut out a layer of management, centralized control of European and North American operations in the UK, and converted many of its stores to "one man" operations, is largely complete, cutting significant ongoing costs.

But it's unclear where future growth is going to come from, although the company is planning to try to increase its number of stores in North America and Germany.

Company chairman Tom Kirby has been acting as CEO since the previous CEO left in early 2013 (see "CEO Resigns"); the company is recruiting a new CEO to begin as of January 1st.