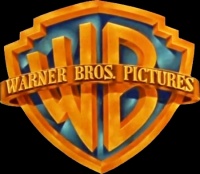 In an aggressive, multi-billion dollar bet on the audience for superhero movies, Warner Bros. has announced ten films based on DC Comics characters for 2016-2010, including previously unrevealed films featuring Flash, Cyborg, and Green Lantern. Warners had previously reserved dates for these films, but based on the announcement today, only one of the dates can be firmly matched with a film; from 2017-2020, Warners has reserved two dates each year for DC films (see "Batman Blinks"), and announced two films per year, but has not matched the dates to films.

Batman v Superman: Dawn of Justice has already been shooting, and is scheduled for May 6, 2016 (see "Official Photo of Ben Affleck as Batman").

The rest of the slate is:

2016
Suicide Squad, with David Ayer as director (see "'Suicide Squad' Names a Director"), was announced as a 2016 film, which matches the open date of August 5, 2016.

2017
Wonder Woman, starring Gal Gadot (see "Warner Bros. Gives New Wonder Woman Three Picture Deal"), is set for 2017.

Justice League Part One, directed by Zack Snyder (see "'Justice League' Movie Announced") and with the core cast from Batman v Superman, will also release in 2017.

Warners has previously announced June 23 and November 17 as its 2017 dates.

2018
A totally new film, Flash, starring Ezra Miller (Californication, Royal Pains), was announced for 2018.

Aquaman, which recently was in the news for script development and which has Jason Momoa attached (see "Warner Bros. Doubles Down on 'Aquaman' Movie"), is also now set for 2018.

Warners' 2018 dates are March 23rd and July 27th.

2019
Shazam, which has been in development for some time and has Dwayne Johnson apparently attached (see "'The Rock' to Play 'Black Adam' in 'Shazam' Movie"), but not confirmed, has been announced for the surprisingly distant date of 2019.

Justice League Part Two, also to be directed by Zack Snyder, will also be released in 2019.

Warners has previously announced it will release DC-based films on April 5 and June 14, 2019.

2020
Two previously un-revealed films were announced for 2020.

Cyborg, based on a character first introduced to the movie audience in the upcoming Batman v Superman film (see "Ray Fisher to Play Cyborg in 'Batman/Superman'"), will be released in 2020.

And Green Lantern, presumably unreleated to the 2011 flop (see "'Green Lantern' Sequel Still in Doubt"), will also release in 2020.

Warners' 2020 dates are April 3rd and June 19th.