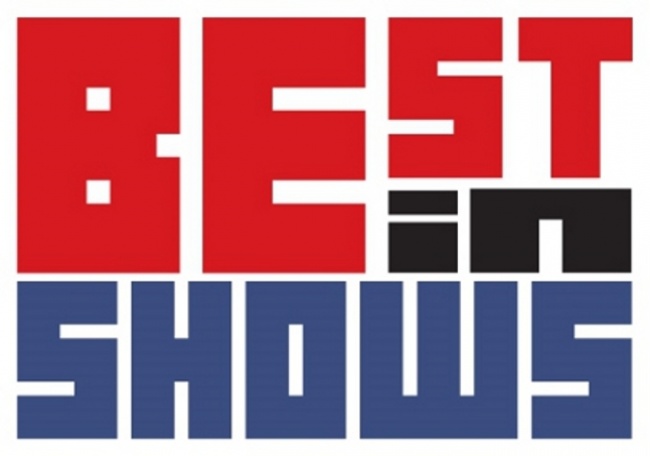 The number of films tied to geek culture has expanded rapidly in recent years, accounting for a bigger and bigger percentage of Hollywood releases. "Best in Shows" is the ICv2 list of geek films, arranged by quarter, with some context for each. Dates and other information are updated until release with new info as we get it. To see all the periods we're covering, see the "
Best in Shows Index
."
Birds of Prey (And the Fantabulous Emancipation of One Harley Quinn)
February 7
Warner Bros. announced this date in September 2018 for the Harley Quinn crusader movie that brings together Huntress, Rene Montoya and Black Canary.
Nimona
February 14
Twentieth Century Fox announced this date for the animated adaptation of Noelle Stevenson's medieval-fantasy webcomic Nimona, which was published in 2015 by Harper Teen(see "Noelle Stevenson's 'Nimona' Optioned"). Stevenson is also one of the authors on the wildly popular comic series Lumberjanes.
Kingsman: The Great Game
February 14
This prequel feature is set to explore the origins of the Kingsman organization, and will span the years 1900 through WWII.
Bloodshot
February 21
Sony announced this date for the live-action superhero movie Bloodshot based on the Valiant Entertainment comic. Vin Diesel will star in the title role, and Diesel's Fast and the Furious producer Neal Moritz is also on board.
Onward
March 6
Disney-Pixar reserved this date in October 2015. The film will be set in a "suburban fantasy world" where elf brothers , voiced by Chris Pratt and Tom Holland, go a quest to find out if there is magic still left in the world.
X-Men Gambit Solo Film
March 13
It was revealed in September 2018 that Gambit, starring Channing Tatum will be filling this slot. It had previously been set for February 14, 2019, and June 7, 2019.
Godzilla vs. Kong
March 13
Legendary and Warner Bros. will have the well-known mega-monsters meet in this film by Adam Wingard. The sequel to Godzilla: King of the Monsters (2019) and Kong: Skull Island (2017).
G.I. Joe: Every Vigilant
March 27
Paramount is rebooting G.I. Joe in what may the launch of Hasbro's Allspark shared cinematic universe (see "'Micronauts,' 'G.I. Joe' Movies Get Dates"). In December 2018 Paramount and Allspark Pictures announced the film will be directed by Robert Schwentke. This film will focus on silent ninja commando Snake Eyes.
Mulan (Live Action)
March 27
Disney reserved this date in 2015, with the hopes of following up its success with both Maleficent and Cinderella with another live-action reimagining of an animated film.

Click here for Best in Shows, Q2 2020.