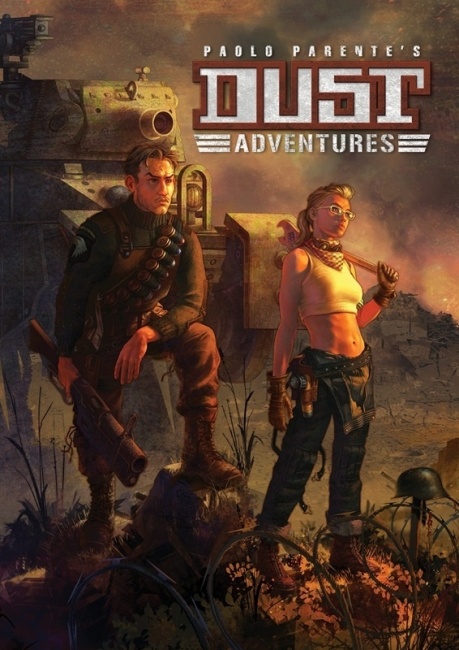 Modiphius Entertainment has shared updated release information for the launch of its
DUST Adventures RPG,
based on DUST Studio's
DUST
universe of games by Paolo Parente (see "
'DUST Adventures' RPG
"). Both the corebook and first campaign book release in March.
The
DUST Adventures corebook
will be a 200-page, full color hardcover. The book will include full roleplaying rules, including simple character generation for classic archetypes (soldiers, adventurers, scientists), details of new and existing organizations that players can work for or face in the field, and information on how to incorporate miniatures (vehicles and walkers) into games. The book includes lots of new information on the DUST universe, an introductory adventure, and lots of plot seeds for future games.
DUST Adventures
incorporates the special 6-sided
DUST Tactics dice
from the miniatures line (sold separately), but players can also substitute normal six-sided dice for their games. MSRP is $54.99.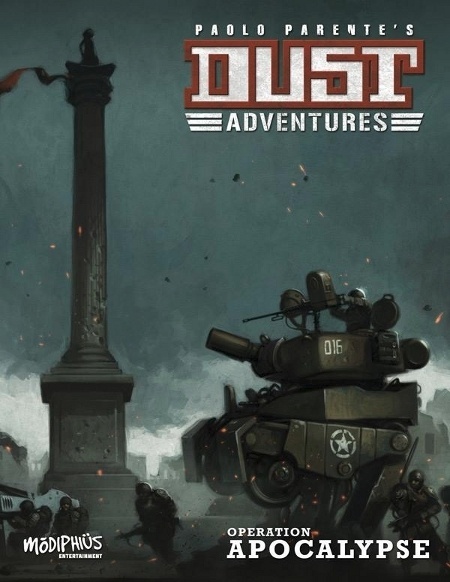 The
Dust Adventures Operation: Apocalypse
campaign book is a 128-page color soft cover release. The book will detail some of the major events of the DUST storyline as part of a massive introductory campaign. The book features pre-generated characters (including Bazooka Joe, Rosie and Chef), full rules for all encounters, and suggested battles to play out with
DUST Tactics
(see "
New Starters for 'Dust Tactics'
") as part of a campaign. MSRP is $32.99.
Final cover artwork for both books is being done by Spanish artist Pintureiro. This article updated with the final art for the Corebook.
Promo Corebook artwork.