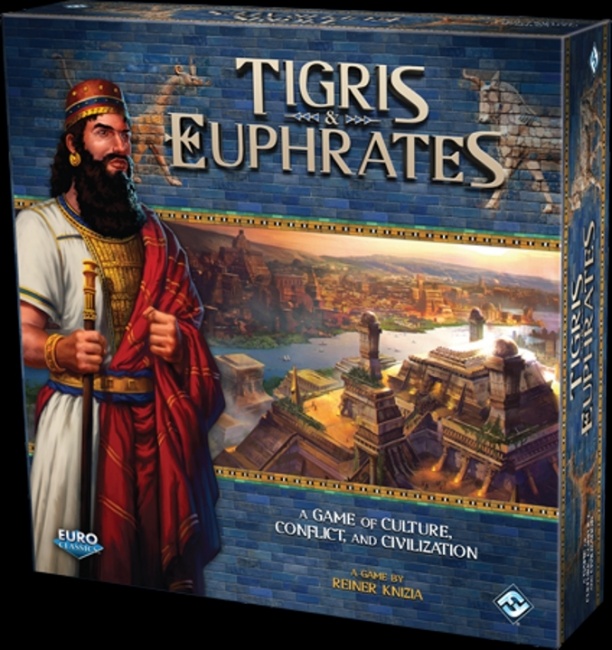 Fantasy Flight Games has announced a new "Euro Classics" game line dedicated to making select Euro-style game titles available to a wider audience. The first title in the line is a new edition of Reiner Knizia's Tigris & Euphrates, releasing in Q1.

The award-winning tile placement game is widely considered to be Knizia's masterpiece, and was last released in the U.S. by Mayfair Games (see "'Tigris' and 'Fish' Coming Back in 2008"). Currently out of print, mint copies of the game can fetch $100 or more on eBay.

Euro-style or "German-style" board games have been gaining mainstream popularity (see "Board Game Cafes Hitting Public Consciousness"), and creating a brand to capitalize on that popularity may prove a useful strategic move.

Fantasy Flight's (now) sister company Asmodee has released new editions of European games in North America in the past (see "New 'Serenissima' and 'River Dragons'"), but the merger has created a new dynamic (see "Fantasy Flight Games Merges with Asmodee"), creating the opportunity for a pipeline of games from Asmodee's base in Europe to Fantasy Flight's base in the U.S.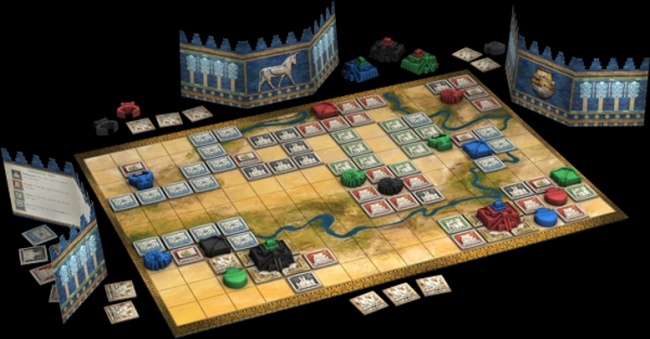 Tigris & Euphrates
is set in the ancient Mesopotamian valley at the dawn of civilization. Players control rival rulers guiding the development of their people, competing for religious and social dominance. Players must balance commerce, agriculture, housing and religion while expanding their civilization.
The box contains: a double-sided game board, more than 150 tiles (civilization, unification, and catastrophe), over 150 victory point and treasure tokens, 27 detailed plastic components (leaders, monuments, and buildings), 4 player screens, an embossed cloth bag and a rulebook. The game is for 2- 4 players, ages 14 and up, and plays in 1-2 hours. MSRP is $59.95.